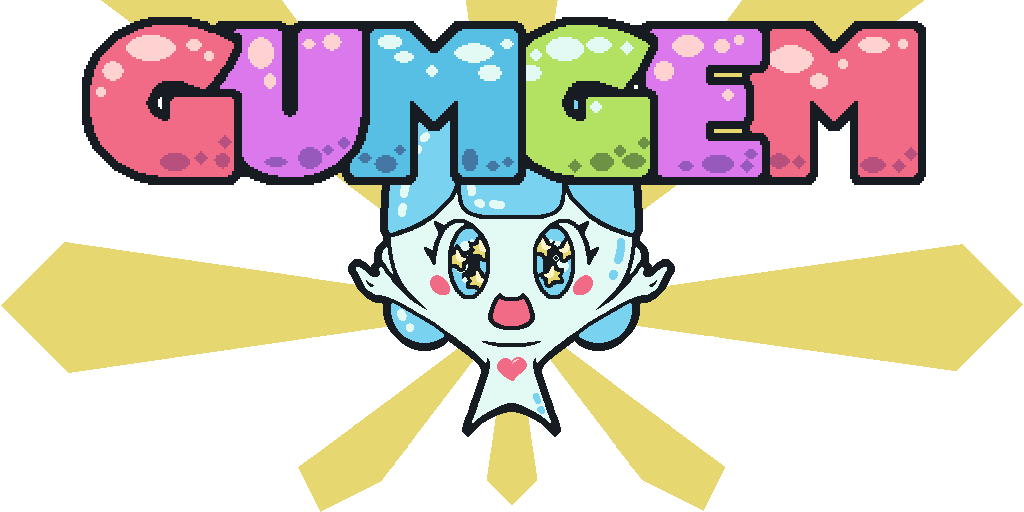 Gumgem
Version 2.0 is about to be released!
---
Ehy!
Time flew away as I was working on Dry Drowning. (That by the way, is also included in the Bundle for Racial Justice and Equality, go download it!)
Right now I don't have much free time, but I'm putting everything I've got to release this new version of Gumgem, in time for the end of itch.io's bundle.

8 languages will be included: italian, english, japanese, chinese, spanish, french, russian and german!
There will also be lots of enhancements and new features, Gumgem will be completely revamped, you'll feel like you're playing another game!
Also because of that, the game will become paid.
But don't worry!
If you download the game now, you should be able to get the new version too, completely for free!
Anyway, the first day or so of release I'll make a 100% discount on the game to celebrate, so you'll have plenty of time to get it for free if you didn't already bought the Racial Justice and Equality bundle!
Please stay safe and hope to see you in the release day!

June 16th!